Ready for a lavish getaway in Las Vegas? This guide will help you, whether you're a Vegas newbie or an experienced visitor. It's time to discover the city of sin. We'll find the best lodgings, top restaurants, and amazing gaming! Ultimate vacation is on its way. Let's explore what Las Vegas offers!
Highlight of the City's Luxurious Offerings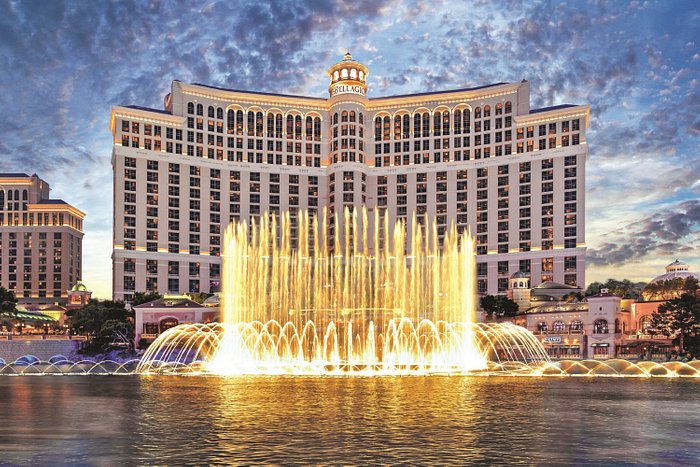 Las Vegas is widely known for its luxurious offerings, from five-star hotels to exclusive fine dining experiences. Whether you're in town for a business trip or a leisurely holiday, the city has something to offer for everyone seeking luxury and comfort.
One of the highlights of the city's luxurious offerings is its accommodation options. From the iconic Bellagio to the sleek Wynn, the city boasts a plethora of world-class hotels, each offering its own unique experience. Guests can choose from a range of room options, including suites with private balconies, expansive penthouse apartments, and opulent villas, all complete with premium amenities.
Another highlight of Las Vegas' luxurious offerings is its fine dining experiences. The city is home to some of the world's best chefs and most acclaimed restaurants, each serving up a range of cuisines, from French to Italian and everything in between. Whether you're looking for a romantic dinner or a group celebration, you'll find the perfect dining experience in Las Vegas.
For those seeking high-stakes gaming, Las Vegas is the ultimate destination. From classic table games like blackjack and roulette to the latest slot machines, the city's casinos offer a range of gaming options for players of all levels. And for those looking for a truly VIP experience, private gaming rooms with high limits and exclusive perks are available. Whether you want to try your luck at the tables or simply enjoy the ambiance of a casino, you can play here with confidence, knowing that you'll be surrounded by world-class facilities and top-notch service.
Luxury Accommodations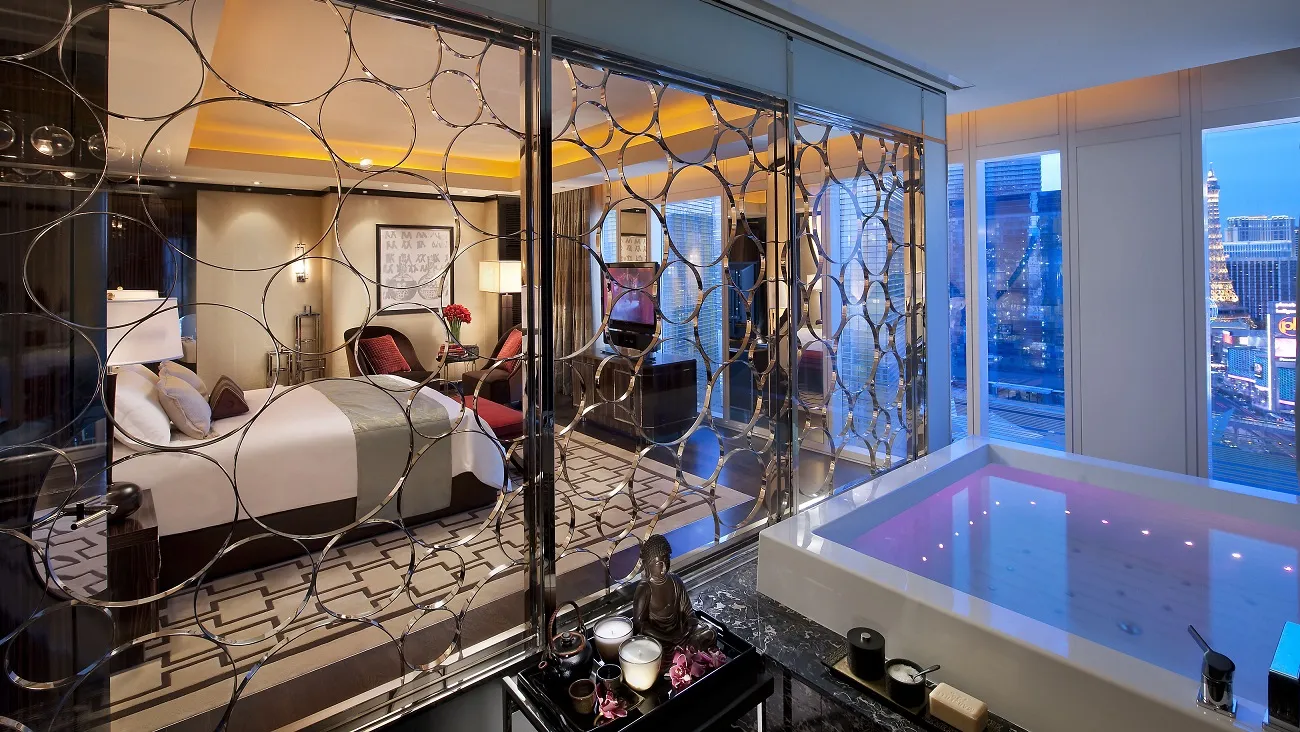 In 2023, it will have the world's best luxury hotels. Choose from gritty and glamorous vibes, chic modern style, old-world charm, or something else. Famous landmarks like The Venetian, Bellagio and Caesars Palace have lavish rooms, pools, and service. ARIA Resort & Casino, Waldorf Astoria Las Vegas and Nobu Hotel have luxurious amenities and direct access to nightlife.
Escape the hustle and bustle. Summerlin and Henderson are home to five-star resorts with extraordinary service documents, spas, and pristine pools. On Fremont Street, El Cortez Hotel & Casino has classic 1950s style suites and rooms.
No matter what you want, Las Vegas can provide!
Fine Dining Options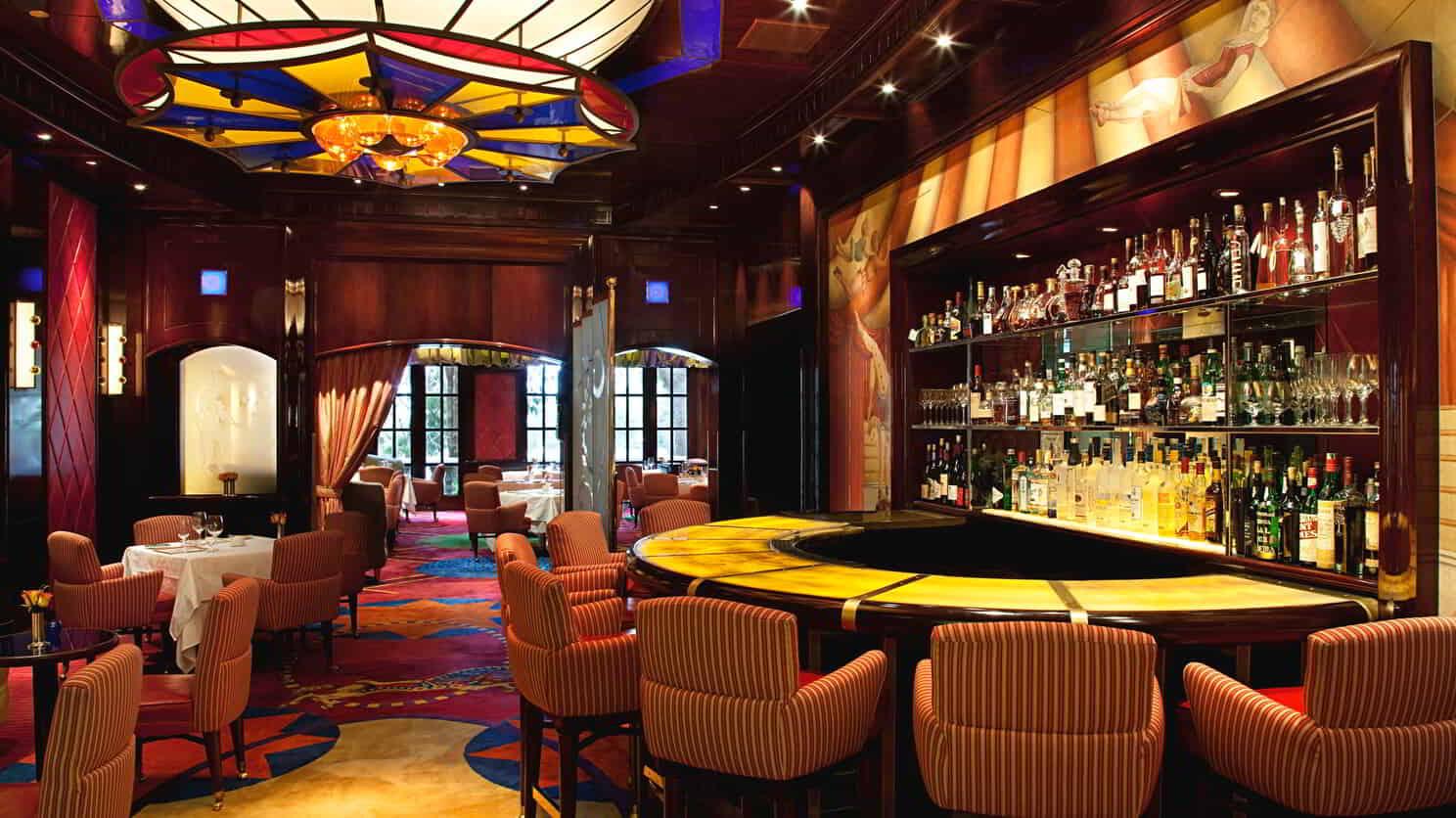 From steakhouses to sandwich joints to fine dining, there's something for everyone. For those looking for an exquisite meal, here are some of the luxurious restaurants in the city.
Le Cirque: Perfect for special occasions, this Michelin-starred eatery offers classic French cuisine with elegant surroundings and a top-notch wine list. Foie gras mousse, filet mignon with porcini mushrooms, vegetable terrine and pan seared halibut fish are just a few of the items you can choose from.
Joel Robuchon: Located in the MGM Grand Hotel and Casino, Joel Robuchon offers lunch and dinner in a contemporary yet sophisticated atmosphere. Rock shrimp risotto, steak tartare and duck confit with truffle oil are only some of the delicious dishes served here.
Aureole: Based at The Mandalay Bay resort, Aureole serves modern American cuisine with global influences. Guests can enjoy Maine lobster rolls served on sourdough brioche buns, as well as Chef Charlie Palmer's signature salads with crispy pork belly and kimchi slaw.
High-Stakes Gaming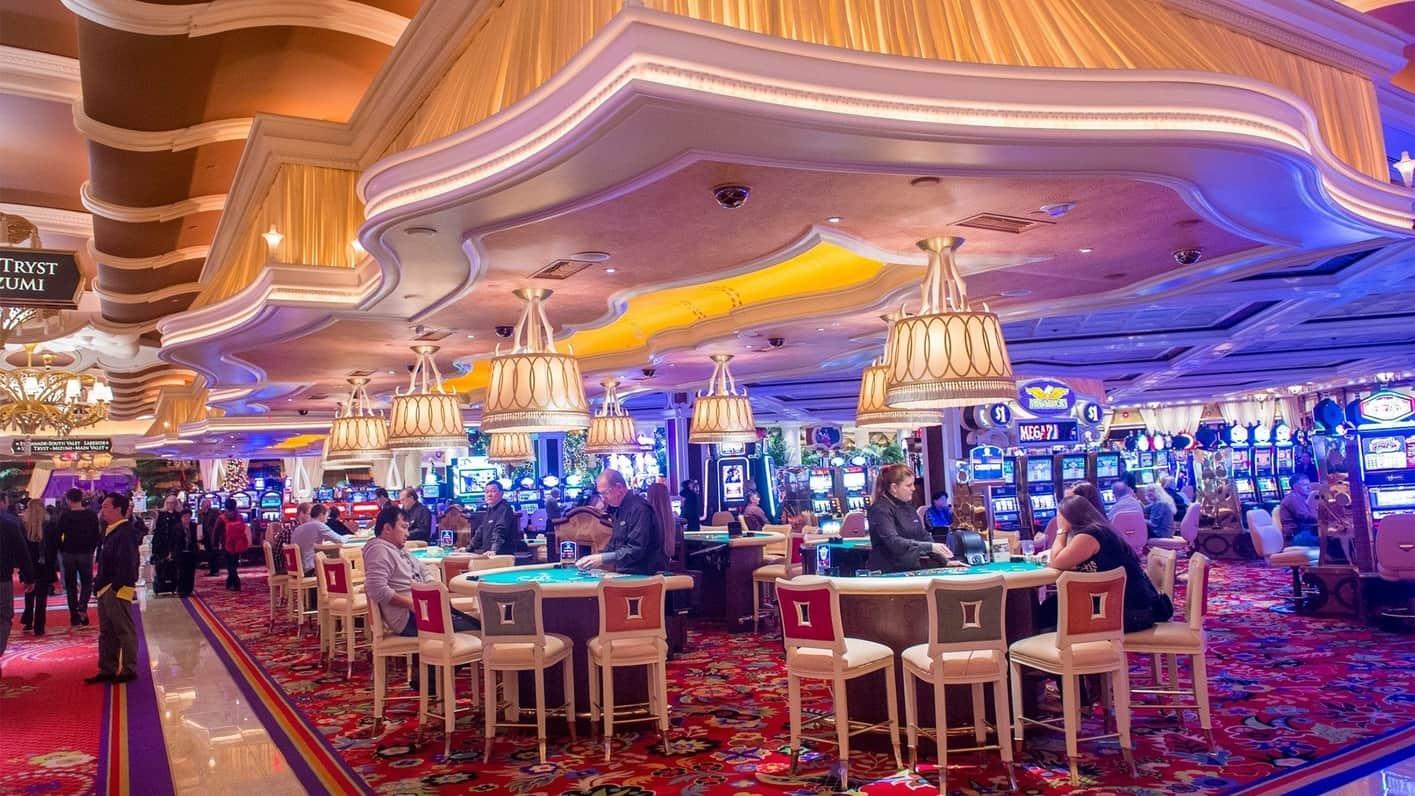 It is famous for its thrilling gambling experiences. Its casino resorts have luxurious surroundings and something for everyone – from beginner slot players to experienced table-game players.
Slots and video poker are popular on the Strip, with hundreds of machines ranging from penny slots to $100 units. Video-poker bars offer comfortable gaming with cocktails, snacks and drinks. The Palazzo has a full range of table games like blackjack and baccarat.
Table games require more skill and higher minimum bets than slots, but provide excitement once you get the rules. Roulette, craps and Pai Gow Poker are Vegas staples, while other options like Let It Ride and three-card poker offer alternative ways to enjoy the tables. Some casinos host tournaments where visitors can win big prizes!
VIP areas offer private rooms for high-rollers, with extravagant tables offering outrageous bet limits and amenities like personal suites with bars and generous food options. In Las Vegas 2023, ultra high stakes games are fit for industry giants – think five card draw or seven card stud!
Sightseeing & Attractions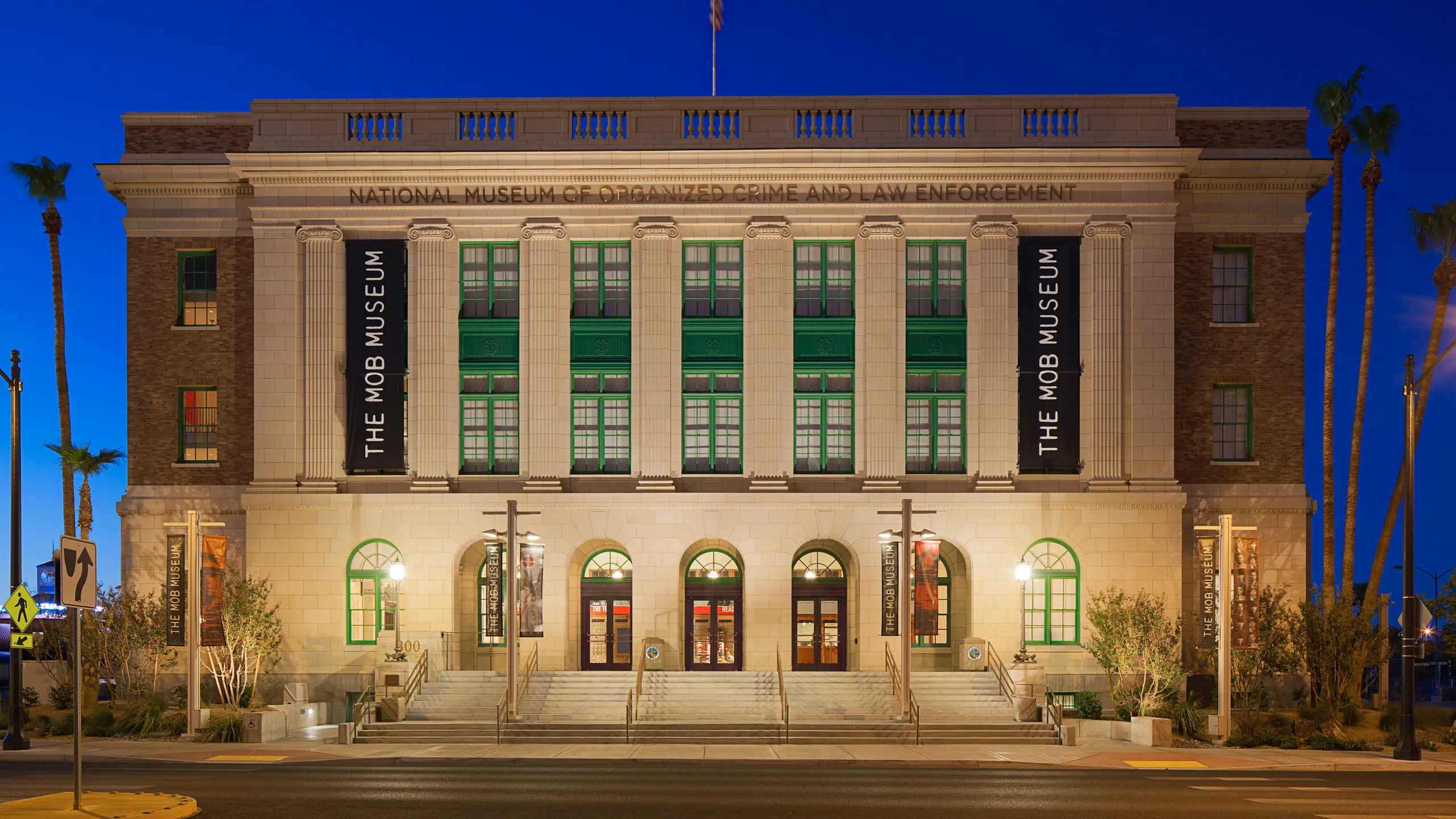 Discover the unique attractions Las Vegas has to offer in 2023. Whether you're after an adrenaline rush or some stunning views, you'll find it all.
Start your journey with the iconic Stratosphere Tower for breathtaking views. Visit The Mob Museum for an indoor experience. Wander through the Neon Museum's lights and sculptures. Get an outdoor adventure at Red Rock Canyon or Lake Mead. Refuel with delicious fine dining experiences from classic steakhouses to celebrity chef creations. Las Vegas has something for everyone!
Shopping & Entertainment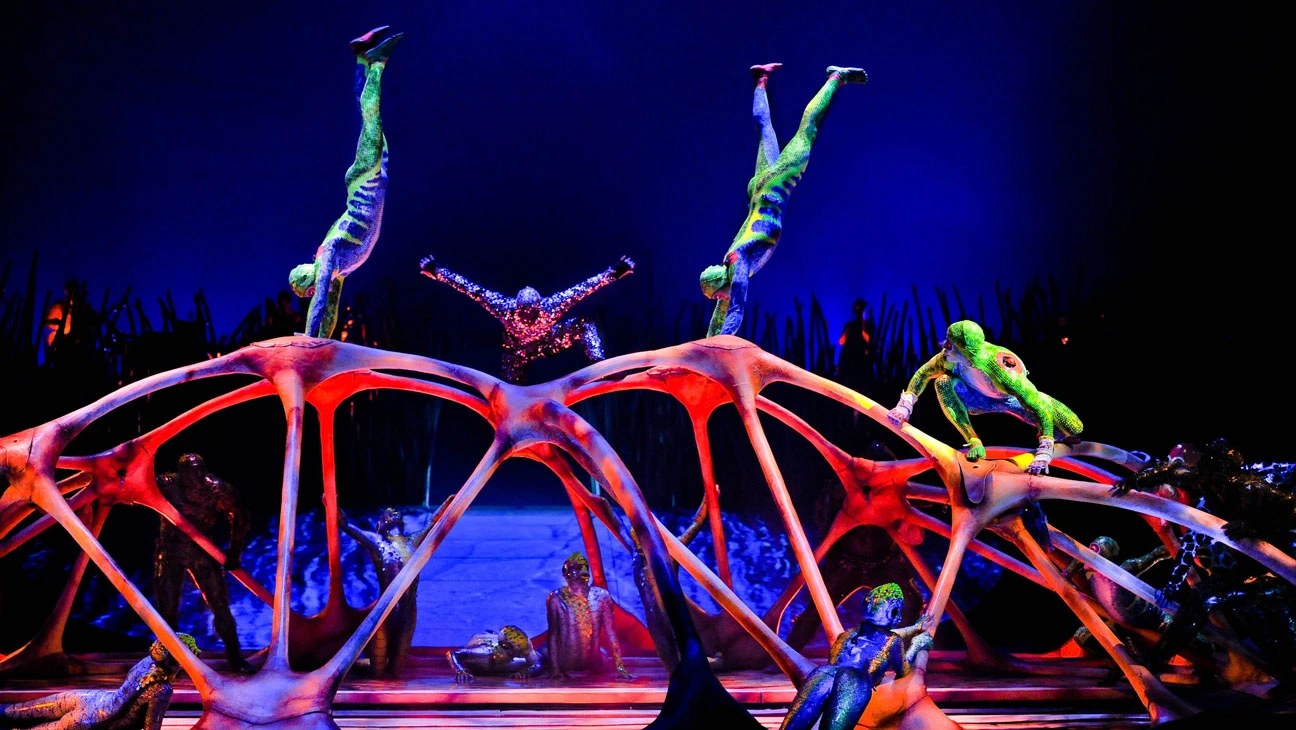 Las Vegas is a top USA vacation spot. It offers shopping and entertainment. You'll find stores to fit all budgets – designer, discount, and specialty shops. There's something for everyone!
Visitors love exploring the nightlife. Live music venues have energy and amazing acts. Cirque Du Soleil, acrobats, and magicians bring excitement. Gambling? Sin City has it all on the Las Vegas Strip and off-strip venues. Lower minimums at tables and slots await!
Tips for a Safe & Enjoyable Trip
When visiting Las Vegas in 2023, safety should be top priority. Do research on the area you'll be visiting, and stay alert! Here are some tips for a safe and enjoyable vacation:
Be mindful – Be aware of your environment and people around you, especially at bars and clubs.
Check hotel security – Get to know hotel staff and security features (cardkey entry, cameras) before entering your room.
Don't carry too much cash – Use traveler's checks or credit cards if you can. It's easier to replace them if lost or stolen than hard currency. Take only what you need of both cash and valuable items with you when leaving the hotel.
Dress appropriately – Follow local etiquette with respect to dress standards at casinos, restaurants and other attractions. Some places may have age or reservation restrictions. Check beforehand!
Use transportation services – Licensed shuttle services, taxis or rideshares like Uber/Lyft are better than walking, especially at night. Make sure drivers are credentialed with their company before setting off.
These tips will help guarantee a fun and safe experience in Las Vegas!
Conclusion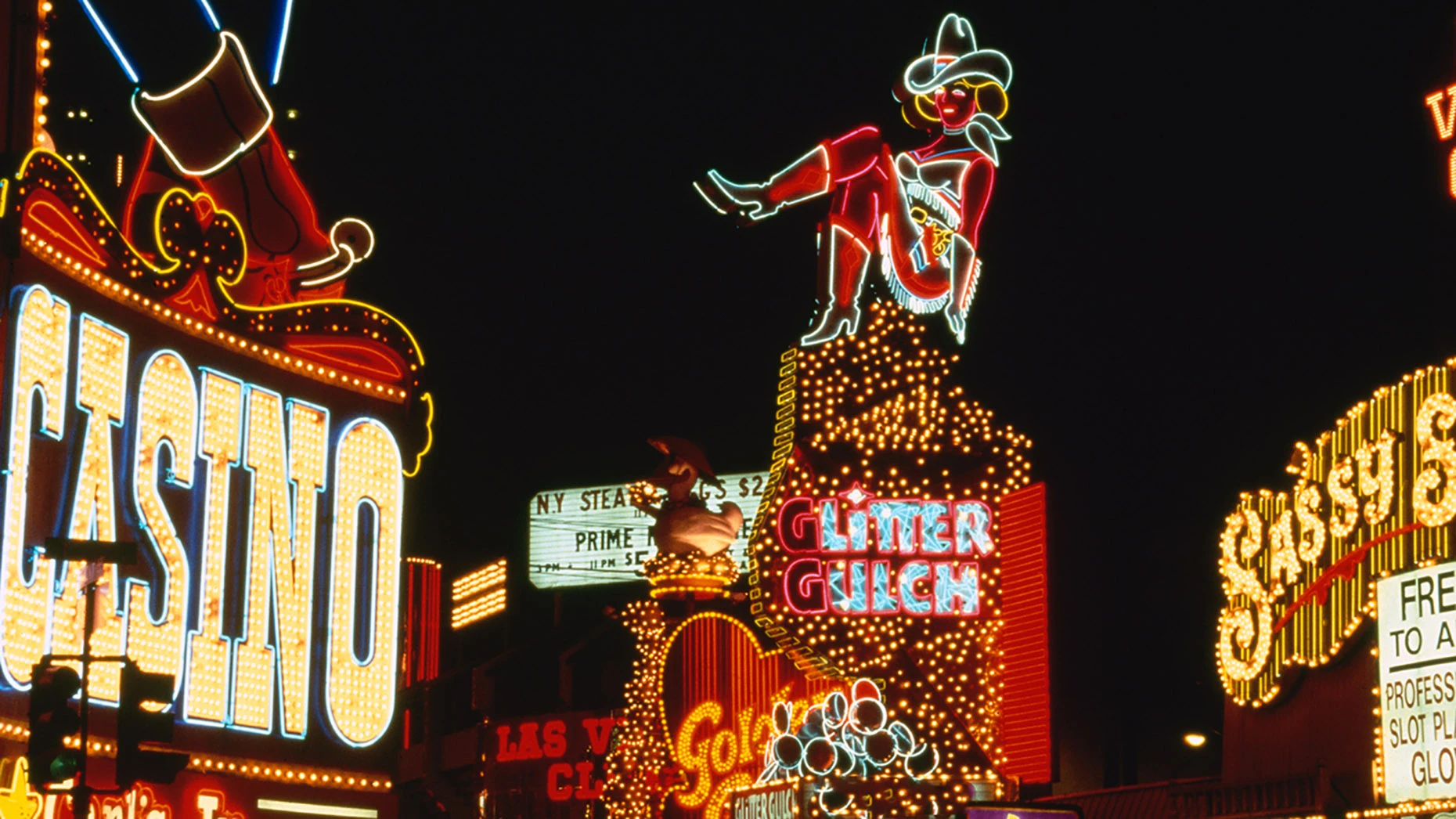 Las Vegas 2023 is an experience like no other. From luxurious stays to first-rate fun, it's perfect for visitors of all budgets. Craving a lavish escape? Or do you just want to chance your luck in the world's greatest casinos? Las Vegas 2023 has something for all. Come explore why Sin City is still one of the most sought-after places on earth.