The gambling market, it is fair to say, has turned into a massive industry all over the world, and Sweden is no exception to this as their gambling market now ranks as the 5th biggest in Europe. The Swedes just love to play at casinos, bet on sports, and try their luck at the lottery, and they now do most of this online. In this article, we are going to take a closer look at gambling in Sweden and see why it is so popular.
Online Gambling in Sweden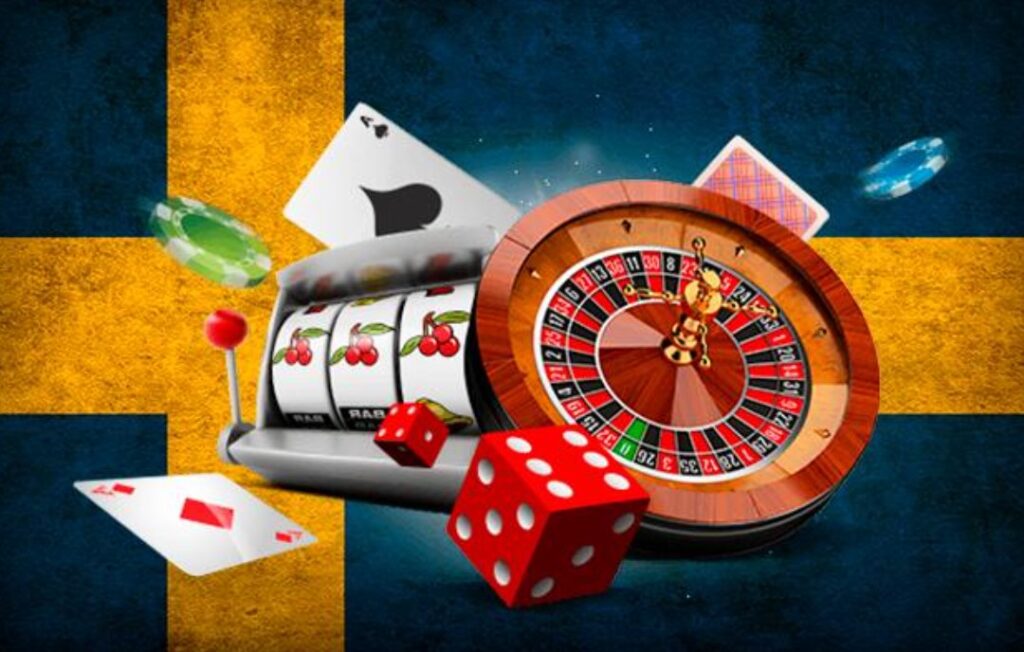 Sweden was actually one of the first European Union countries to recognise the huge potential of online gambling, and in 2001 they passed some legislation that applied to this emerging industry. With a population of a little over 10 million, the gambling market in Sweden has carried on growing thanks to the gambling regulations that were introduced to allow foreign companies to set themselves up in Sweden, so long as they have the necessary license. However, this change happened quite recently because up until 2019, only Svenska Spel, the state-owned gambling company, was given permission to offer Swedes different gambling services.
The people of Sweden actually have the European Union to thank for the fact that online gambling is now flourishing in the country. This is because the EU ruled that not permitting bookies based in the EU to accept players from Sweden was not legal and was against trade regulations, so the Swedish government had to back down and change their policies.
Interesting Gambling Facts from Sweden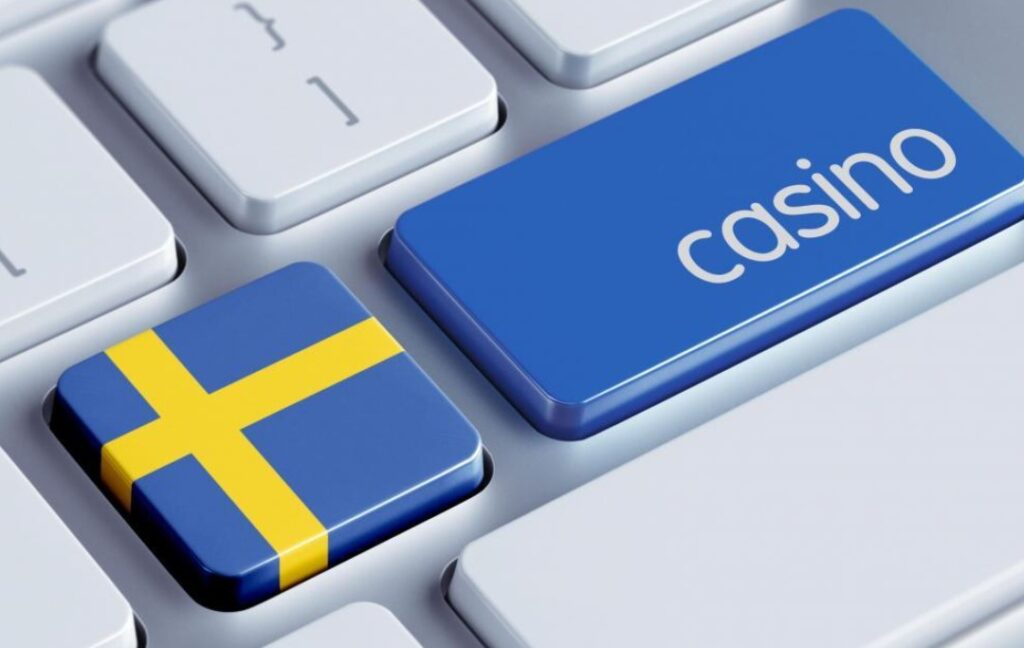 We could tell you that the Swedes love to gamble and hope that you take our word for it, or we could prove it to you by providing you with some stats and figures from a gambling survey that was carried out in November of 2023. The survey, which was carried out by SKOP, is a yearly one that is requested by the Swedish gambling authority. So, without further ado, let us take a look at some of the interesting figures that this survey threw up.
•In 2023, 73% of Swedes over the age of 18 gambled for money, which is an increase of 7% when compared to 2020. Of this 73%, 29% gambled each week.
• 75% gamble on lotteries and number games such as the Lotto and Keno, making this the most popular type of betting. Trotting, a form of horse racing, was the second most popular thing for Swedes to gamble on. Other types of sports and bingo were next in line, while playing at a Swedish online casino brought up the rear.
• 86% of those who gamble in Sweden do so online in the comfort of their home.
• 59% of Swedes that gamble have heard of "Spelpaus.se", a national self-exclusion system, but 89% did not know how to tell apart a casino with a Swedish license or one with no license.
• When asked what the most important thing is about gambling, 41% declared that winning was the most important, while the size of the winnings came in second with 36%, with entertainment and controlled play being tied in third with 33%.
• 35% of respondents believe that Swedish operators take problem gambling seriously, while 27% declared that they do not think they do.
• 53% of those survey stated that they see or hear gambling adverts every day or each week.
Why is Online Gambling so Popular?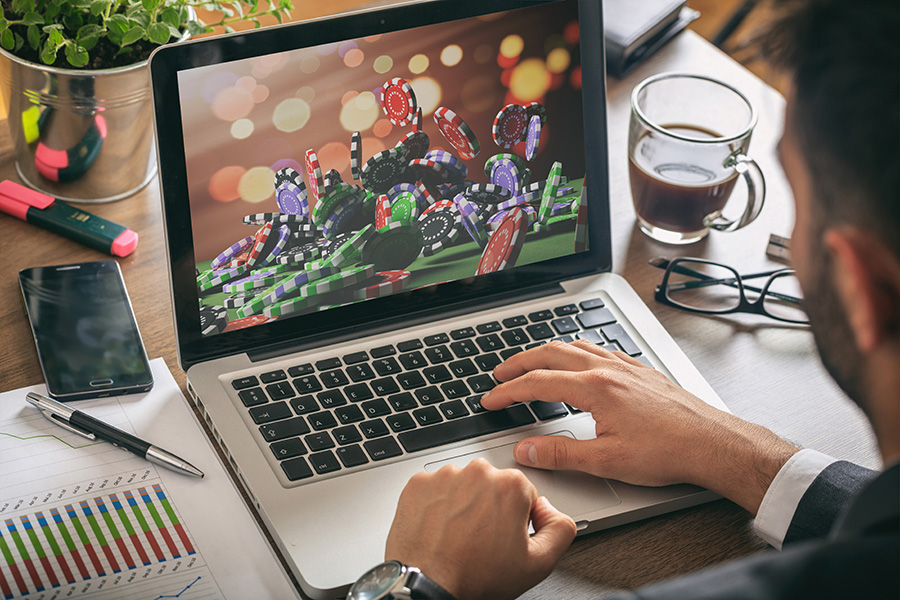 When it comes to casinos, there are a number of top-tier brick-and-mortar casinos situated in Stockholm, Gothenburg, and Malmö, but even these cannot satiate the needs of all gambling enthusiasts in the country. There are a number of land-based bookmakers across the country too, but many Swedes still turn to the Internet to gamble. Below we are going to take a look at some of the main reasons why online gambling has become so popular.
Online Sites Offer Bonuses and Promos
When Swedish gamblers sign up with online casinos or sportsbooks there will usually be some enticing Welcome Bonus that they can claim. The gambling world is a really competitive one, so gambling sites have to provide some sort of incentive if they want new players to open an account with them. These bonuses allow Swedish gamblers to play some of their favourite casino games or bet on their favourite sport without having to put their own money on the line.
Additionally, once a player signs up, the betting site in question then needs to make sure that thy stick around, and the best way to ensure that this is the case is to offer a variety of exciting promos to their existing players. You do not get welcome bonuses and promotions at land-based gambling sites, so it is easy to see why Swedes prefer to gamble online.
They Are Open 24/7
This is something else that has definitely played a huge role in increasing the popularity of online gambling among Swedes. Land-based casinos and sportsbooks are not open all of the time, but online casinos and sports betting sites are open 24/7, which means that Swedes can access their favourite gambling sites whenever they feel like it and wherever they happen to be – all that they need is access to the Internet and a mobile device that can connect to it.
They Are Safe
The people of Sweden love to gamble online because gambling platforms are safe. Players are able to play their favourite casino games or bet on their favourite sporting events from home, meaning that they do not have to be out late or hang about in insecure environments in order to get their gambling fix. In addition to this, players know that all of their personal and financial information is safe because betting sites make use of all the latest and best security information.
They Enable Socialization
Gambling platforms such as online casinos act as social networks since Swedes can go here and interact with fellow gamblers in another part of the world. There are some Swedes who visit gambling sites mostly for the social interaction that is available – they can play at the live casino that is available and talk to others who are interested in the same games that they are.