Be it the easy-breezy wind entangling the hair strands or having a lazy morning followed by a happy-tummy brunch, vacation has a different meaning altogether, for one and all. But, one constant trouble that unites all the potential vacationers is trying to skip their busy schedule intact while packing everything for the upcoming vacation.
So, spare a weekend, not to sit down and relax, but to do the packing so that nothing important is left behind. A neoprene weekender bag serves all the needs that help to make a short trip a big hit. It is not as big as a suitcase and not as small as a backpack. It is a mid-sized bag and stores everything that is needed. But it is possible only if everything is packed in the bag, in the right way.
Essential Items For A Comfortable Trip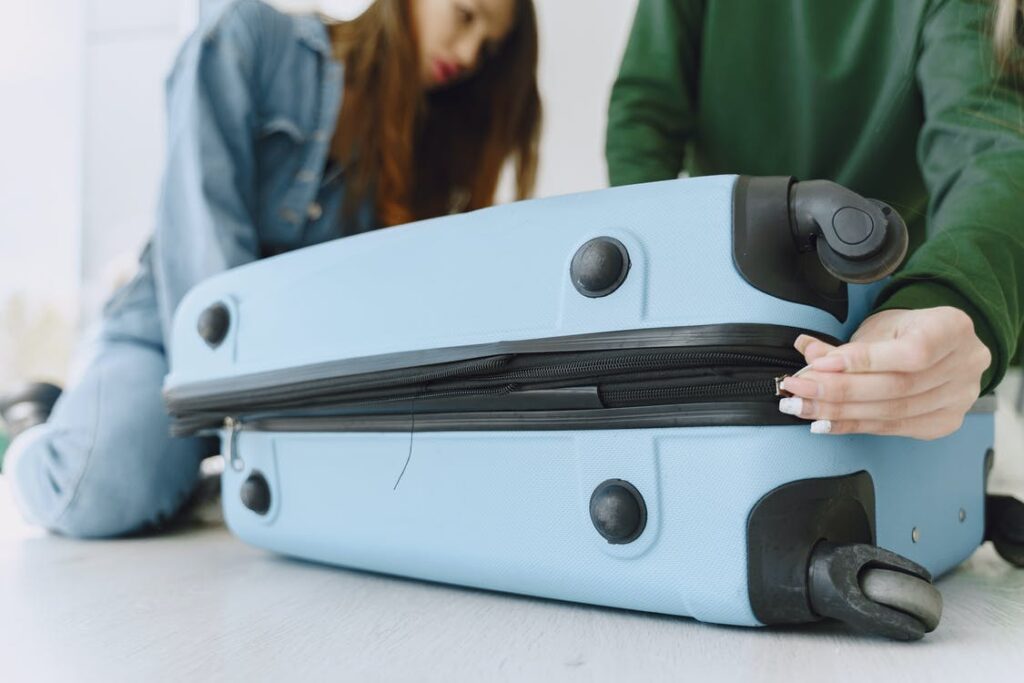 While planning a weekend trip, don't forget to keep these essentials for convenience and comfort:
• Sunscreens and swimwear
• Toiletries and extra supplies
• Power bank, speaker, and other gadgets
• Undergarments and socks
• Comfortable clothing, slippers, and shoes
6 Tips On How To Properly Pack A Weekender Bag
Packing everything correctly in a weekender bag is essential for a successful trip and is as essential as getting a comfortable sleep on vacation. So, here are some tips that will help all vacationers sail through when it comes to packing like a pro.
1. Cloth Pouches For Undergarments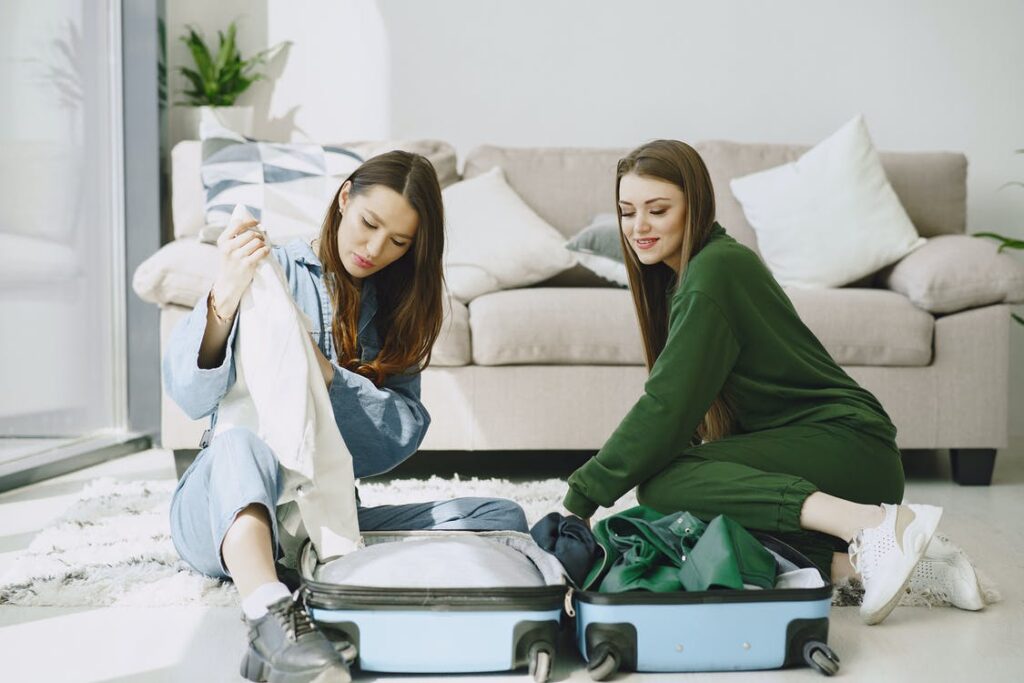 Undergarments are an underestimated pair of essentials that complete every wardrobe. It is vital to get hands-on with the right pair, especially when an individual goes on a trip.
It's time to rejuvenate and relax, so it is better to take a cloth pouch that can store undergarments compactly.
A person can fold and keep them in pairs. In this way, the bag won't occupy much space, and one can keep their options about keeping different types of undergarments for the trip open. Such pouches are handy. Just be sure about picking the right size, as a more significant size can occupy more space in the bag and create issues while moving during the vacation. Also, it is always better to keep extra pair of undergarments in case to avoid any unforeseen circumstances.
2. Small Bags For Small Items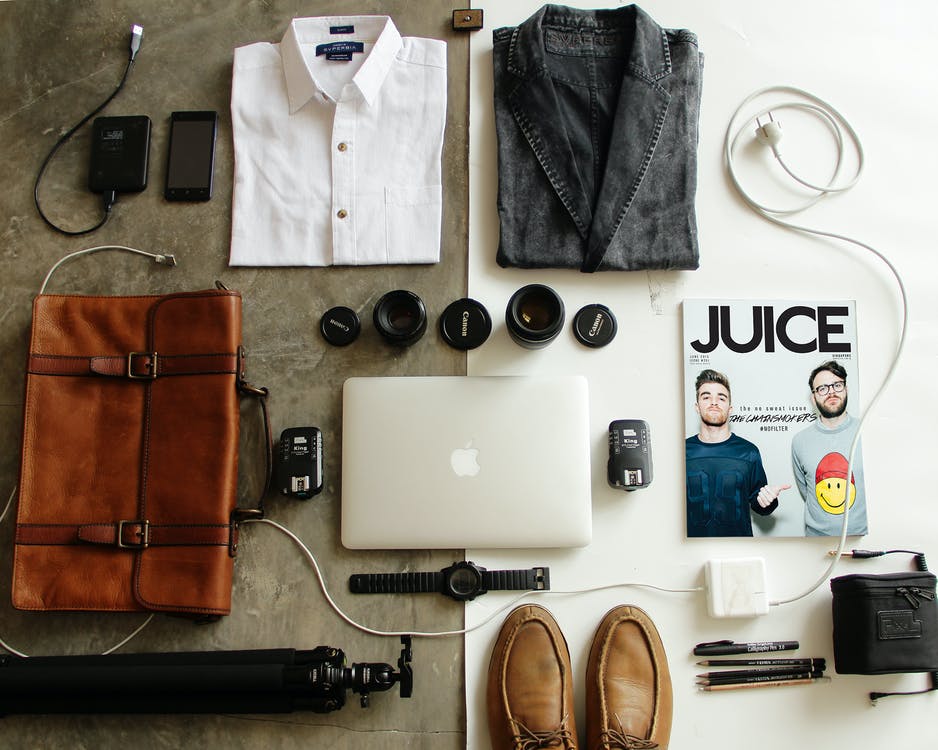 While traveling for a vacation, many small things need to be packed. For instance, socks, belts, dryers, sprays, books for all the ones who love to read, and others occupy short space in the bag. So, it is better not to pack them loose in the bag. Losing their pack and comfortable things will increase the chances of misplacing them.
This thing will become a waste then. Instead, take a small paper bag and store these things in that bag for better utility. Opt for using quality products to maintain the products in the long journey to reach the vacation spot. These bags can further help to place all the things systematically.
3. Bag Zips For Toiletries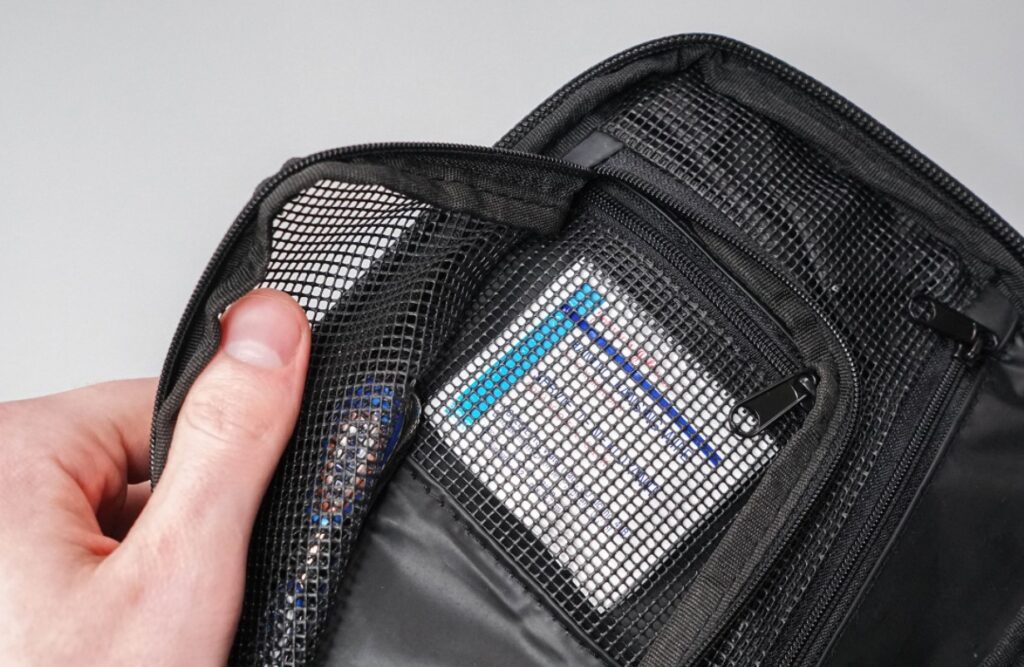 Weekender zip bags are available in bulk for people who have a thing to travel at various off-beat locations. Travelers can make the best use of such bags and store small items.
Toiletries are a non-negotiable item for both men and women. People who are very particular about these things tend to have a hard time visiting new places and using these things over there. So, make good use of these zips and store everything needed for a fantastic trip. Here are some things that anyone can store in these bag zips:
• Bath salts and body wash
• Soap
• Toothbrush and toothpaste
• Small hand creams, lotions, and lip balms
• Small scrubs and face packs
4. Roll The Clothes And Pack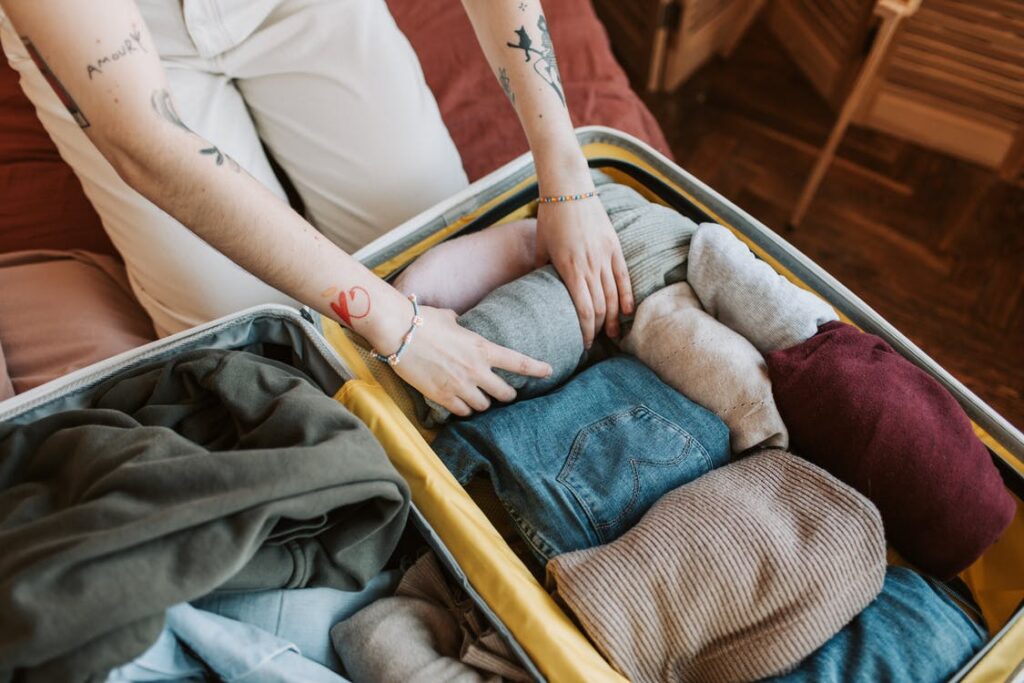 People who love everything messy pack everything one after the other. It gives a weird shape to the back and adds to the inconvenience while carrying it. Also, it will spoil the crease of the best clothes that people carry for vacation. So, it is better to the role and packs the clothes in pairs. Also, don't forget to keep comfortable clothes. Carry one or two extra pairs to stay for a longer time if the vibe allows. Also, people can have some time off from their busy schedule. Isn't it?
For instance, a girl wants to pack a pair of shorts and a basic tee. The best way of doing the same is to fold the shorts and keep them above the tee. Then, fold the tee as it is done in the usual routine and pack it well. Try it for other clothes like swimsuits, dresses, jeans, etc. If anyone is going to a traditionally-equipped and cultural place, packing such different attires is also easy.
5. Side Pockets For Flats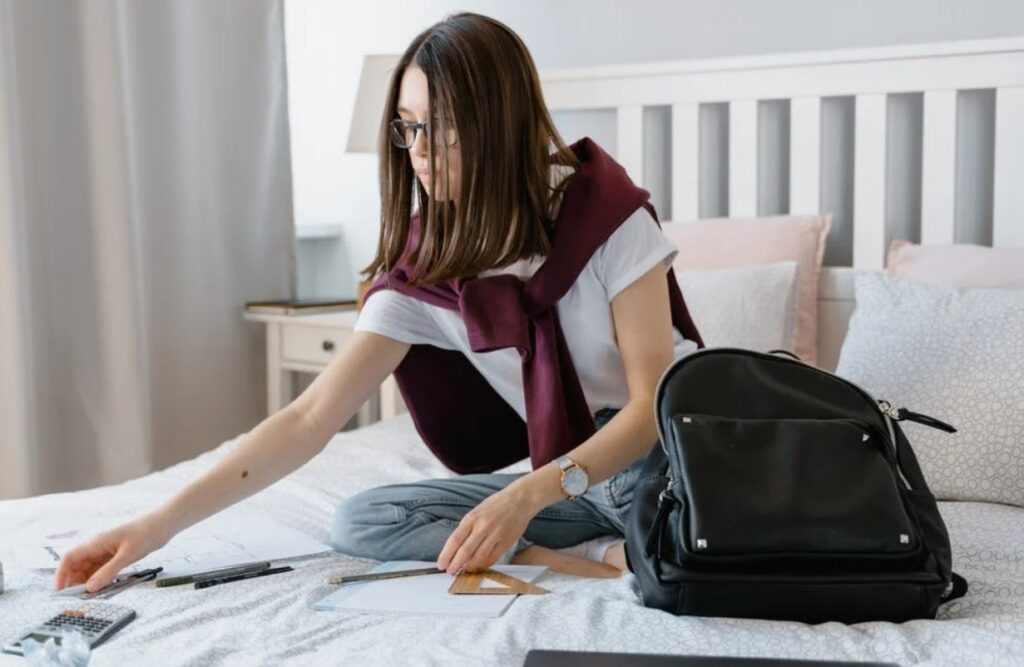 A weekender bag is a hub for zips and pockets inside and outside. A vacation is incomplete without carrying the right pair of flats or slippers. Many hotels and resorts offer slippers from their end, but nothing matches the feel of wearing the ones people wear daily.
Weekender bags offer the best place in the form of those net pockets near the straps to place these slippers. So, if anyone is visiting the hills or wants to watch the sunset near the beach, they can do the same visiting places with the ease provided by this footwear.
Also, people can wrap these flats in a newspaper or a transparent bag and keep them in their pockets.
6. Seal Bags For Wet Clothes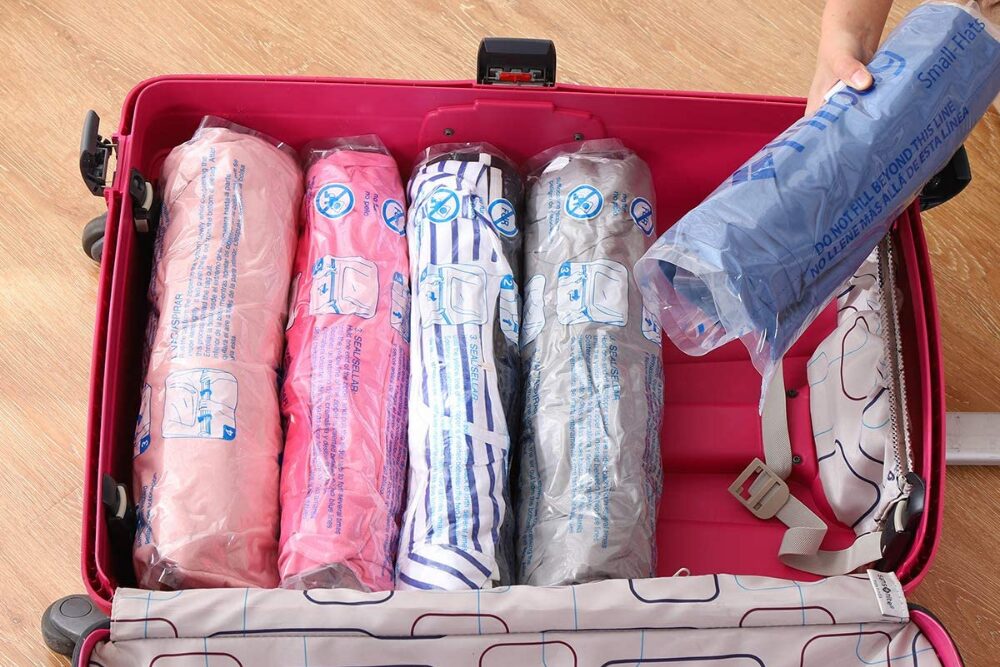 Use the seal bags to store wet clothes in a weekender bag. There is no point in keeping the clothes as they are, for it may also spoil the bag. Cotton cloth bags are a perfect pick as they find their small places nicely inside the bag without creating any trouble during the vacation.
Conclusion
Packing all the trip essentials in a weekender bag is not a hard man's tale. It is all about sorting the things and paying attention to the details for an easy pack. With these tips, carrying the important stuff will be more accessible, and there will be lesser chances of leaving anything important behind. In the end, vacationers will have a feeling of home away from home at the places that they love the most.