What woman doesn't love flowers? Flowers are used in loads of different ways, primarily for showing love and appreciation in our own little way. Most often we get fresh bouquets for anniversaries, birthday parties, and Valentine's day.
In case you have a gorgeous flower or bouquet in front of you and you're wondering how to prolong its lifespan, keep on reading! Here is how to make fresh flowers last longer.
What steps you can do to prepare the flowers to last longer?
A) Cut the stems – never forget to do this step. Cut at an angle and re-trim your bouquet once every few days.
B) Remove the leaves – aim for those that are at the bottom of the flower and below the waterline. Do not touch those that are close to the petals.
C) Water when needed – fill your vase with room temperature water and add in a packet of flower food. Change water every 2-3 days.
D) Do not go for a lot of sunlight – your flowers will last longer in a room with cool temperatures. Avoid displaying them in direct sunlight, especially if you live in a sunny part of the world.
Top 8 Ways To Make Flowers Last Longer
1. Apple cider vinegar and sugar trick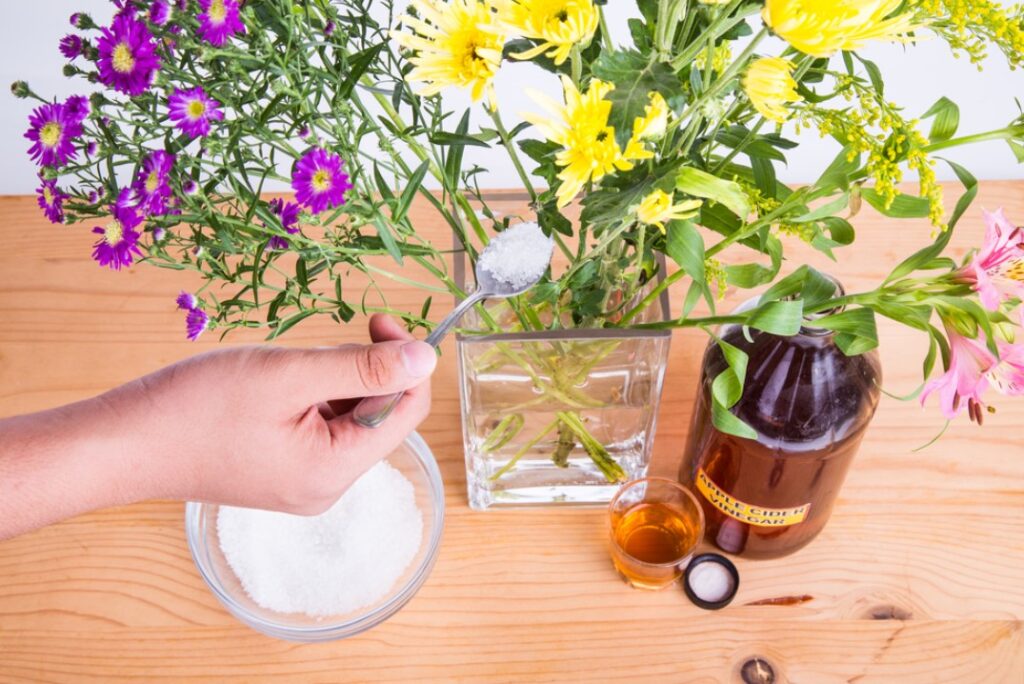 This is a quick little DIY method that anyone can do from the comfort of their home. The truth is, there is a high chance that you own these two little items in your kitchen. So, head on over there and start mixing!
You should go for 2 tablespoons of apple cider vinegar and 2 tablespoons of sugar. Put all of this into a vase before adding your flowers. Give it 2-3 minutes to spread around in your vase. You will love these ingredients because vinegar acts as an antibacterial agent and sugar is a food for your flowers.
2. Give them aspirin
Although it may sound unusual and you only reach for it when you have a headache or if you're sick, aspirin is a good move to make for the lifespan of your bouquet. Simply mix one crushed aspirin into your vase of fresh flowers and let it adjust and spread out into the vase.
This product is known for its perk of lowering the pH level of the water. Once done, it will moisturize and travel through the flower directly and faster, slowing down its shedding and dryness process.
3. A bit of bleach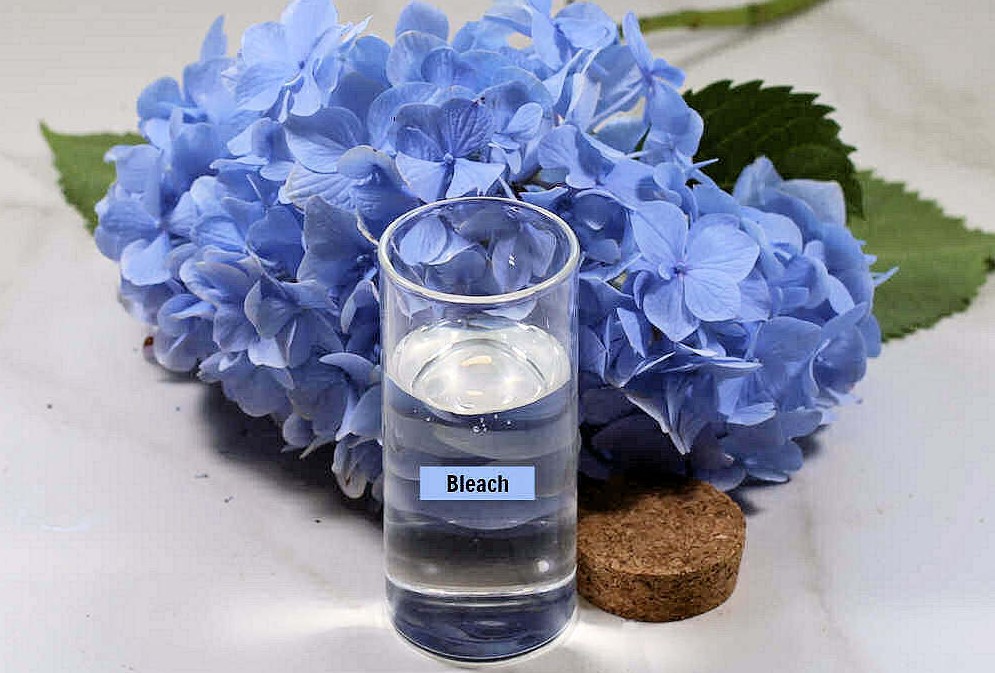 You can add a small teaspoon of bleach (if you own any within your home) to freshen up your flowers. Do not go for the heaviest kind, but rather use mild bleaching agents. Bleach can keep your water intact, clean, and free of bacteria.
Just one small drop will prevent it from getting too cloudy too soon. You also probably have bleach at home, which means that you don't have to worry about leaving your home or spending money to maintain your flowers.
4. Try using coins
You should place 1-2 coins in your fresh bouquet. Any smaller coin can do the trick, so grab your wallet and reach for those pennies. Copper is known for its acidifier properties, which means that it can fight off bacteria that are found in the vase. Try adding a cube of sugar while you're at it so that flowers can feed on something without drying out too quickly.
5. Put them in a fridge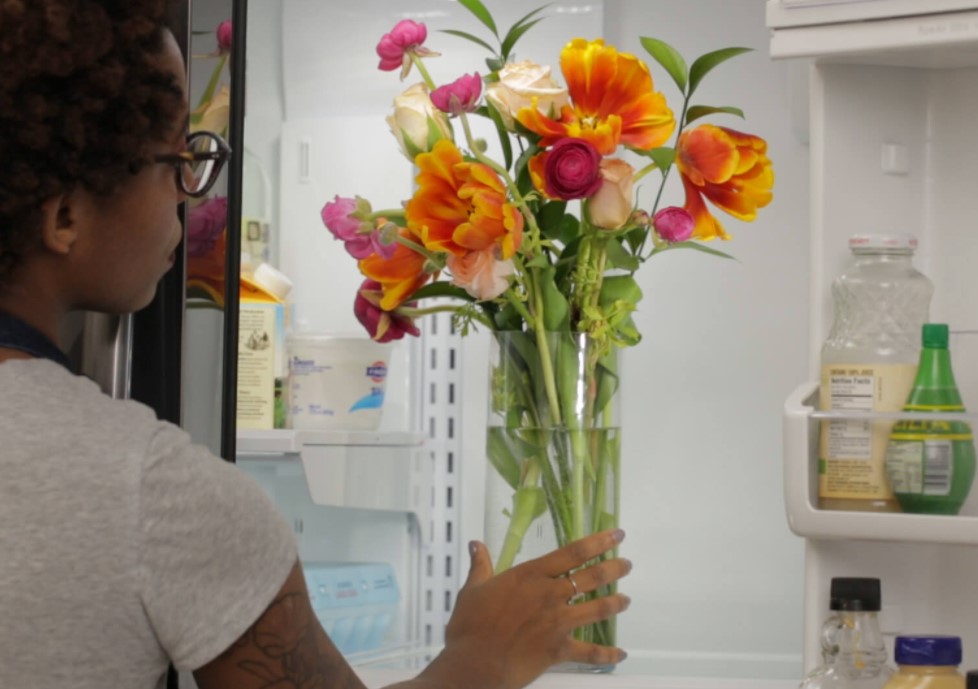 Move your eggs and milk to the side since flowers are coming through! Believe it or not, they will not freeze to death, and some even enjoy lower temperatures. Put your bouquet in the fridge every night before bed (aim for 7-8 hours), and let them see the sunlight in the morning. Some kinds will prefer this little trick more than others. Ask your florist about your chosen kind and if this is an okay step to do in your case.
6. Try out the hairspray technique
Most women already know about this technique + almost everyone has hairspray in their home. You should reach for your trustworthy hold-strong hairspray and gently spritz the product over your bouquet.
A little goes a long way + you should mostly concentrate this product around the lower area, avoiding petals and trying to give them some space for proper breathing.
7. Add soda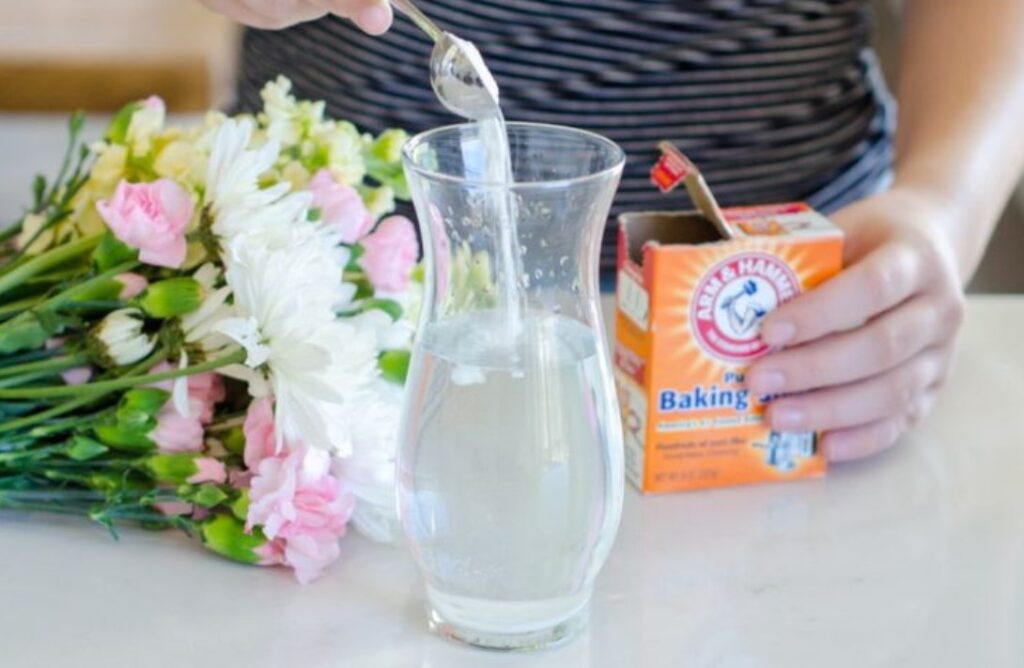 If you have soda at home try this DIY method. All you need is to pour ¼ cup of soda into a vase full of fresh flowers. The trick is that sugar in soda is said to make your blooms last longer and it can help with a fresh bloomy scent while prolonging its lifespan.
This tip could prolong the lifespan of your bouquet even up to 8 days! Do not forget to change the water every 2-3 days and re-add a cup of soda.
8. Vodka time!
Did you know that your bouquet will appreciate a drop or two of vodka as well? Vodka is said to have a different effect on flowers. Most florists believe that it has a specific feature where it can inhibit ethylene production while its ripening gas helps plants mature. Add 2-3 drops to your vase and watch as your flowers enjoy it more and more day after day. Go for diluted vodka and be gentle when changing water.
9. Where to find fresh flowers?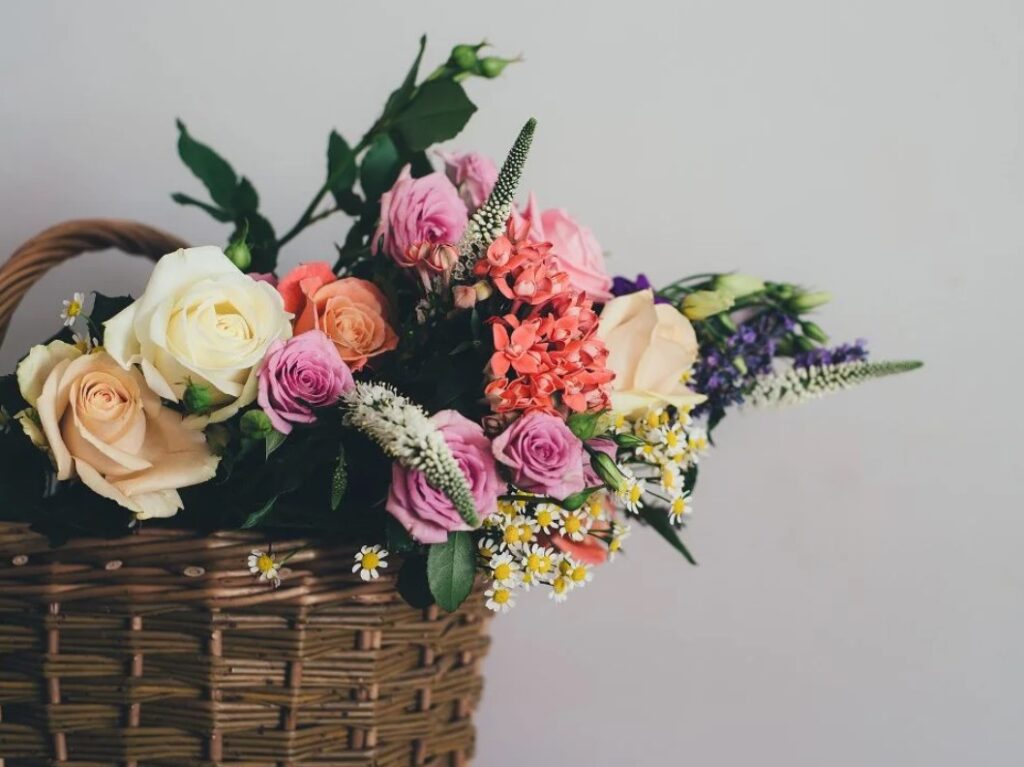 So, are you ready to have your home smelling fantastic and blooming with flowers? Check out this boutique that has hong kong flower delivery for over 3000+ products available online. You can easily find the right arrangement for any opportunity at an affordable price. Order the bouquet online and surprise someone you love or spoil yourself!
Everyone will enjoy this variety, as well as a quick & easy navigation process through different flower categories, surprise buckets, or hampers! Customize the bouquet per your preference. Add a bottle of wine, a cute little teddy bear, or a greeting card. The choice is up to you.