Bristol House Corporation (BHC) is an online investment marketplace registered on the Marshall Islands. It offers a large set of trading instruments to its clients. Also the marketplace provides some services useful for both beginners and experienced traders. In this article we will discuss the firm's services, official web page and documents.
Official website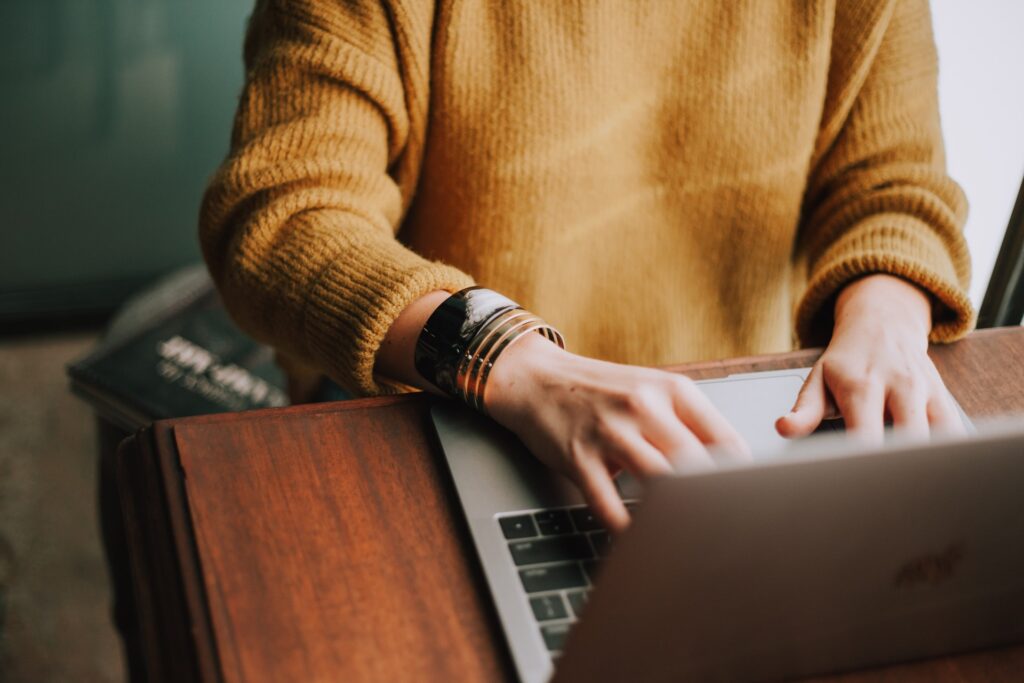 This website has a modern user-friendly design and intuitive interface. It is very convenient to navigate it through the site map situated in the right top corner of it. Also we can notice that despite the usage of detailed images, the website does not slow down when loading pages.
On the BHC's website you can find the information about the company and its services, some official documents of the company and some analytics towards important economic news.
Bristol House Corporation offers 3 types of services, named services, tools and analytics.
Services
The services provided by the Bristol House Corporation are MetaTrader 5, Reflecto and Hot ideas. Let's talk about them in more detail.
MetaTrader 5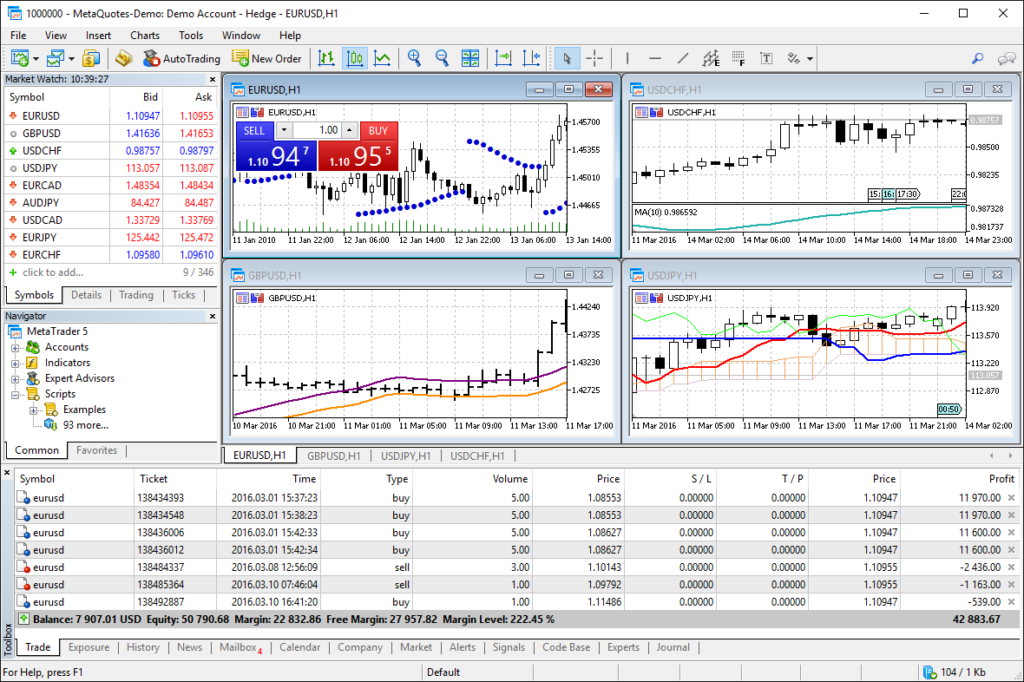 MetaTrader 5 (MT 5) is a modern platform for online trading, developed by Russian company MetaQuotes Software Corp. The platform allows you trading on the stock exchange, in particular carrying out futures transactions. MT 5 also contains 44 tools for market analysis, including Fibonacci lines, geometric shapes, various channels and more. You can set stop loss and take profit to facilitate your trading here. Or even you can automate it with trading bots, created in MetaEditor 5 – additional program to the MT 5 to create scripts and bots. Moreover, MetaTrader 5 provides an economic calendar and a bulletin of recent news which can affect stock quotes to help traders to work more effectively. In addition to it, there is a service of copy-trading here: you can get signals from some experienced traders for 1$ a day for joining each strategy.
MetaTrader 5 is available for both PC and laptops and for the Android and iOS mobile devices. It provides a lot of functions. But sometimes it is called too complex by beginners.
Reflecto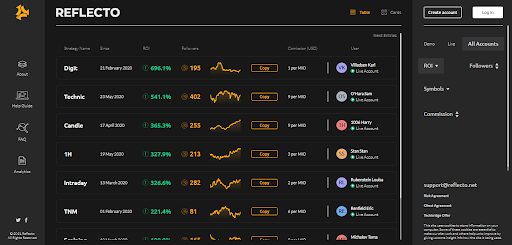 The opportunities of copy trading in the MT 5 can seem not very big, so the BHC adds access to one service aimed exactly on social trading – the Reflecto.
Reflecto is a social trading service provided by BHC. This service offers beginner traders to copy more skilled traders' transactions, earning money this way. On the other hand, offering their trading strategy to copy is profitable for the experienced traders too. The more followers your trading strategy has, the more money you earn from it. The signal providers (the authors of trading strategies) get their money from the commissions for using their strategy. This commissions are paid by their followers. The commissions are from 1 to 10 dollars per MIO.
Hot ideas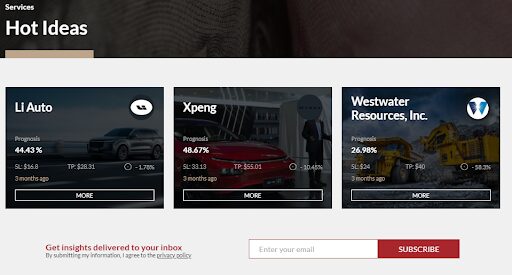 Hot ideas are the investment ideas provided by Bristol House Corporation. Usually BHC suggests investing in young companies which have proven themselves well in their first time on the market. BHC experts show you the expected profit of the investments and provide a report on the current situation.
Tools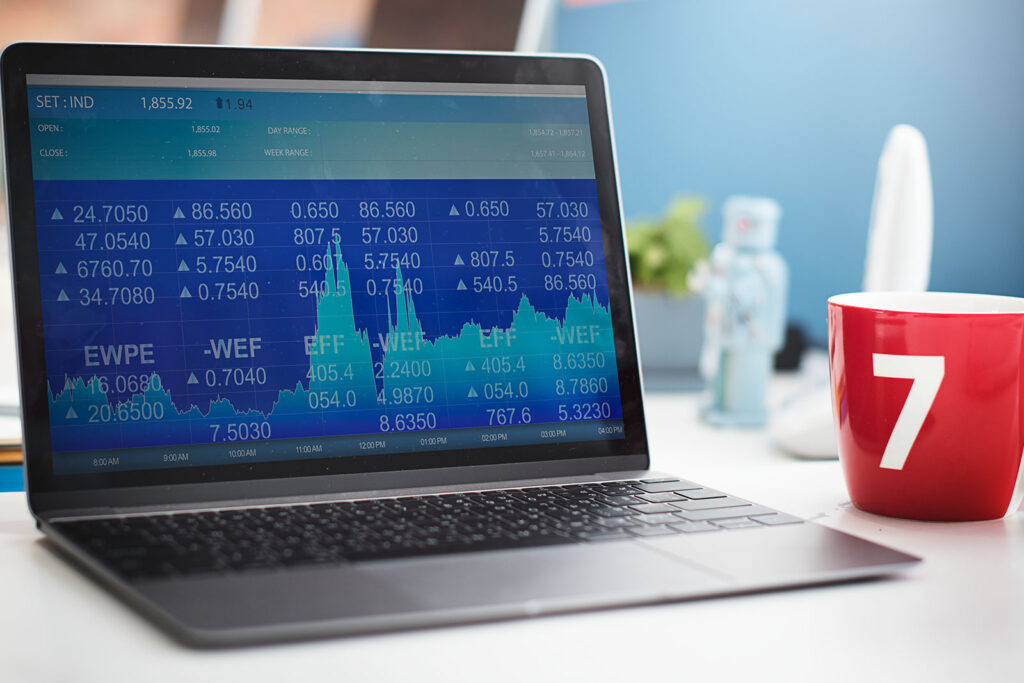 Bristol House Corporation allows you the following trading instruments: stocks, currencies, cryptocurrencies, commodities, indices and ETF. The marketplace offers a lot of kinds of trading instruments, especially – more than 3000 kinds of stocks of different companies. The trading assets can be even a bit exotic – for example, you can trade not only well-known Bitcoin and Etherium among cryptocurrencies, but also ReddCoin, DogeCoin and many others. Also the margin trade is available, with 1:1000 max leverage.
Moreover, the authors on financial blogs and websites can post some widgets from there. These widgets are completely free. So, you can add actual exchange quotes, tools for technical analysis or something similar to your web page.
Premium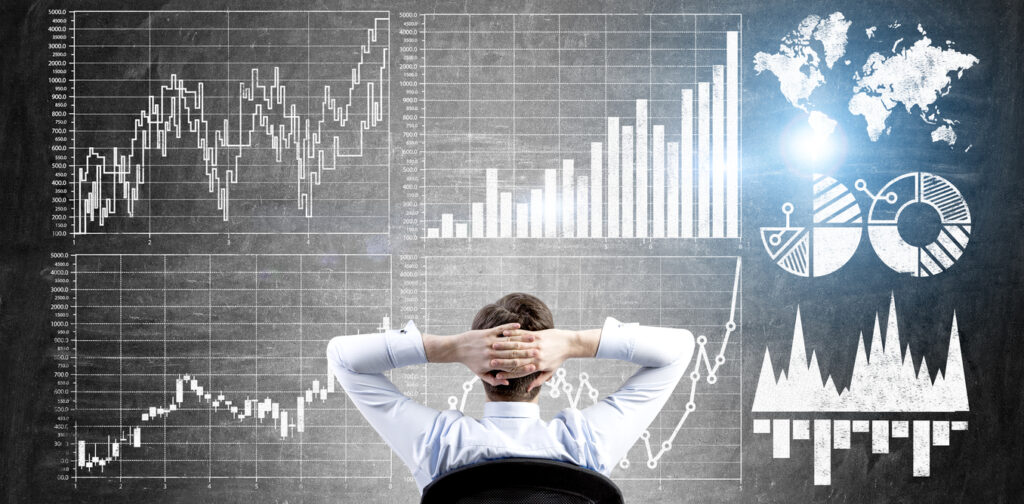 You can also buy premium status on the BHC. There are three kinds of premium statuses – the "red", "gold" and "black" ones. They are different in the amount of privileges they offer. The "red" premium costs 50.000$, the "gold" one costs 100.000$ and the "black" status costs 250.000$ relatively. The privileges available with premium status are the personal manager, education about trading, personal trading conditions, cashback on the online marketplace's commissions, free and advanced account replenishment, "deposit insurance" promo and personal consultations.
Terms of use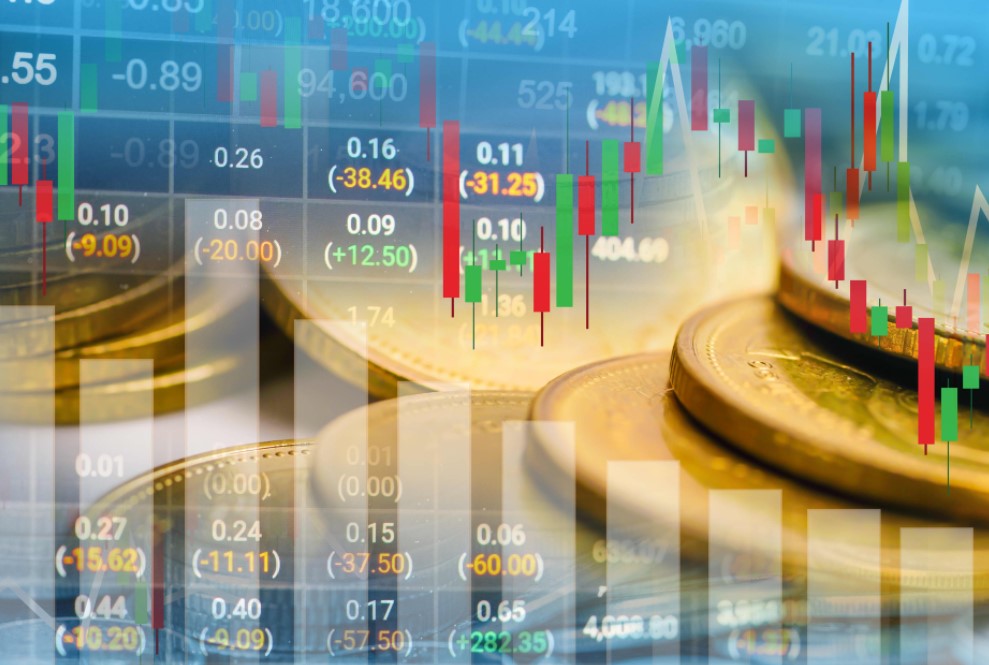 The main terms of use are situated in the page dedicated to margin trading. So, here we can see the following statements: minimum deposit is 300$, margin call is 80%, the online marketplace offers more than 3000 stocks, more than 600 cryptocurrencies and many other trading instruments.
Other terms are located in the online marketplace's documents which are posted in the official website. There are 4 such documents: Client Agreement, AML Policy, Refund & Withdrawal Policy and Privacy Policy. According to the Client Agreement, the company guarantees the safety of your funds and their withdrawal within 7 banking days.
AML Policy reveals the measures of the prevention of money laundering and corruption. Refund & Withdrawal Policy clarifies that the company can ban some transactions, if they seem suspicious to BHC. Also, it is mentioned that the Bristol House Corporation must notify the authorities of the counterparty countries on suspicions of money laundering. Privacy Policy regulates the confidentiality of transactions and business information.
Summary
Bristol House Corporation is an investment online marketplace which offers thousands of trading instruments and a plenty of services. It has a convenient website with user-friendly design and handy site map. The BHC works with modern trading terminal MetaTrader 5 and provides access to the copy-trading service Reflecto, which is useful for the beginners. Also the online marketplace offers margin trading, widgets, premium and investment ideas. All the terms of use are stated in the documents of the firm which are situated in the bottom of the website.
There are not many customers' reviews about this company on the Web. But the huge amount of trading instruments and useful services makes the Bristol House Corporation worth attention.