London, the vibrant capital of the United Kingdom, is renowned for its electrifying nightlife scene that caters to diverse tastes and preferences. From legendary clubs to hidden gems, traditional pubs to trendy cocktail bars, and live music venues to late-night eateries, the city offers a plethora of options for night owls seeking unforgettable experiences. To make the most of London's nightlife, it's essential to research and plans ahead, explore popular areas, discover iconic clubs, uncover hidden gems, embrace the pub culture, indulge in cocktail bars, know where to find late-night food, prioritize safety, and heed insider tips for an enhanced experience.
Research and Plan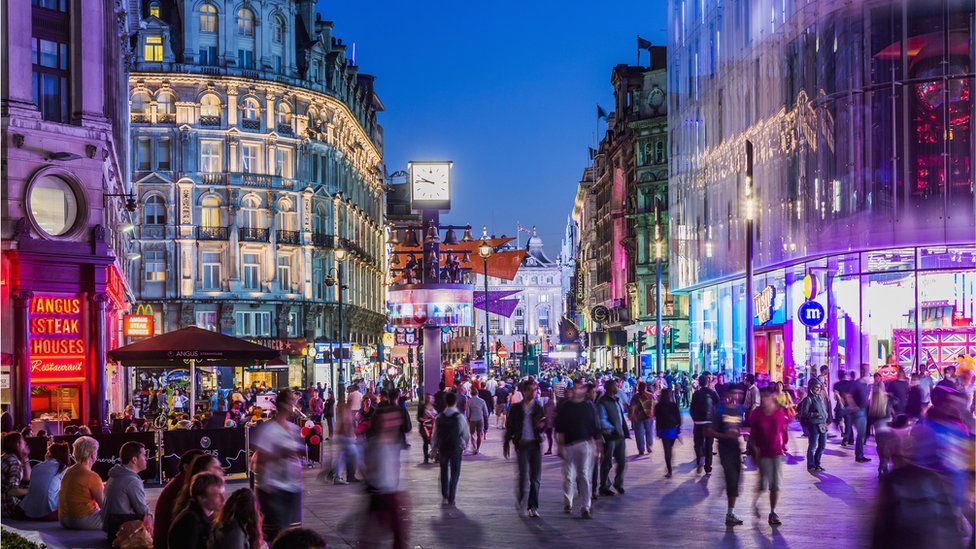 Before visiting London, it's wise to research and plan your nightlife adventures. Explore various nightlife options such as clubs, bars, and music venues to understand their themes, atmosphere, and target audience. Check online platforms, guidebooks, and recommendations from locals to gather valuable insights. Some venues require reservations or have strict dress codes, so make sure to plan accordingly. By doing your homework, you can maximize your time and ensure you visit the places that align with your preferences, making your experience in London's nightlife scene all the more enjoyable.
Popular Areas
London boasts several neighborhoods that are hotspots for nightlife enthusiasts. Soho, with its buzzing energy and diverse life, offers a range of clubs, bars, and theaters. Shoreditch, known for its creative vibe, features trendy bars and clubs, attracting a hip crowd. Camden, renowned for its alternative scene, hosts live music venues and quirky bars. Notting Hill is famous for its eclectic mix of bars and clubs, while Covent Garden offers a blend of theaters, pubs, and stylish bars.
Iconic Clubs
London is home to iconic clubs that have shaped its nightlife culture. Fabric, with its cutting-edge electronic music, has become a legendary institution. Ministry of Sound, renowned for its unparalleled sound system, hosts top DJs and themed nights. The Jazz Cafe in Camden is a historic venue known for its intimate jazz performances. Egg London, housed in a converted Victorian warehouse, offers a unique underground experience. Each club has its own distinctive atmosphere, music genres, and loyal following, guaranteeing an unforgettable evening filled with pulsating beats and electrifying energy.
Hidden Gems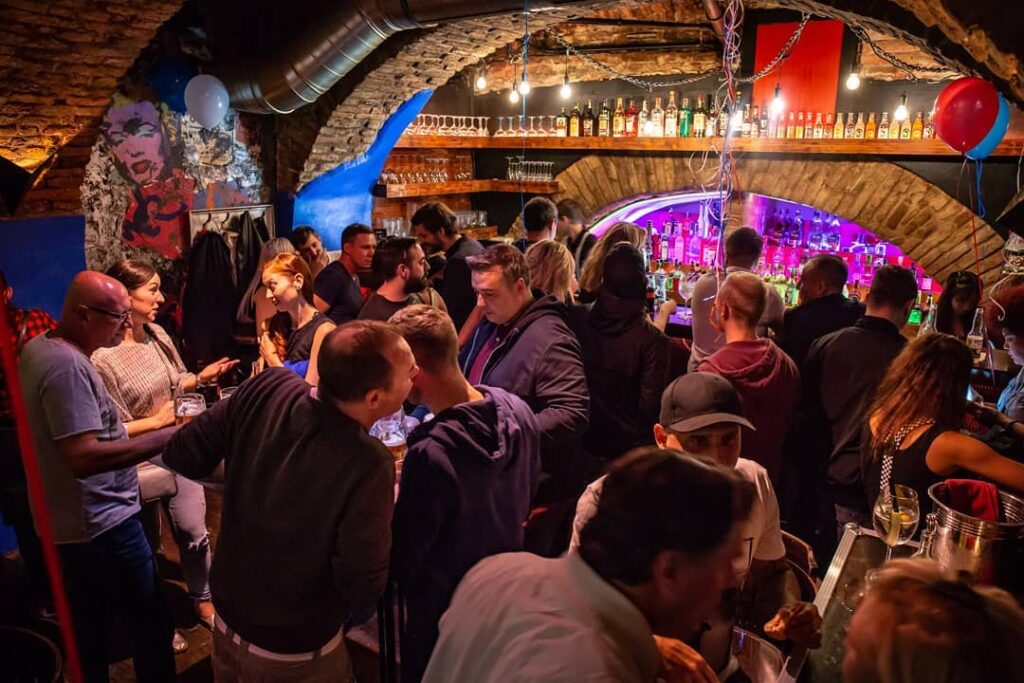 While London's iconic clubs dominate the nightlife scene, the city also hides numerous hidden gems for those seeking offbeat experiences. The Vault, a former bank vault turned underground bar, offers a speakeasy ambiance and craft cocktails. Cahoots, designed as an abandoned underground station, takes you back to the 1940s with its vintage decor and quirky cocktails. Nightjar, a prohibition-style bar, captivates patrons with its live jazz music and bespoke cocktails. These hidden gems provide a unique and intimate atmosphere that allows you to escape the crowds and indulge in a more unconventional experience.
Pub Culture
No visit to London is complete without embracing its traditional pub culture. With countless historic pubs scattered across the city, you can immerse yourself in the quintessential British experience. Enjoy a pint of local brew, engage in friendly banter with locals, and soak in the cozy ambiance. The Black Friar, known for its stunning Art Nouveau architecture, and The Churchill Arms, adorned with beautiful flowers, are just a couple of the city's many charming pubs. Whether you're looking for a lively atmosphere or a quiet corner to unwind, London's pubs offer something for everyone. And if you're looking for a companion to explore the city's nightlife, you might consider contacting a reputable London escort agency, which can provide you with a knowledgeable and engaging companion to enhance your experience in the city.
Live Music Venues
For music enthusiasts, London's live music venues are a haven of diverse genres and talent. The O2 Arena, one of the world's busiest music venues, hosts major international acts. The Roundhouse in Camden, with its unique circular structure, showcases a variety of performances, including music, theater, and dance. For a more intimate setting, Ronnie Scott's Jazz Club in Soho attracts renowned jazz artists from around the world. From rock to jazz, classical to indie, London's live music scene is a treasure trove for music lovers seeking unforgettable performances.
Cocktail Bars
Indulging in creative concoctions is a must in London's nightlife. The city boasts an array of trendy cocktail bars that push the boundaries of mixology. Experimental Cocktail Club, nestled in Chinatown, offers a stylish speakeasy atmosphere and expertly crafted cocktails. The American Bar at The Savoy, steeped in history, has been serving classic cocktails since the 19th century. Nightjar, mentioned earlier as a hidden gem, also deserves recognition for its imaginative mixology. Whether you prefer elegant classics or innovative creations, London's cocktail bars provide a sophisticated and memorable drinking experience.
Late-Night Food Spots
After a night of revelry, hunger pangs are inevitable. Thankfully, London is home to numerous eateries that cater to post-party cravings. Brick Lane Beigel Bake, open 24/7, serves delicious salt beef bagels. Balans Soho Society, known for its eclectic menu, offers a range of dishes to satisfy any appetite. If you're craving a traditional English breakfast, Duck & Waffle, situated on the 40th floor, provides stunning views along with delectable food. From street food to fine dining, London's late-evening food spots ensure you won't go hungry even in the early hours of the morning.
Safety Tips
While enjoying London's nightlife, it's crucial to prioritize safety. Stay in well-lit areas, especially when exploring unfamiliar neighborhoods. Travel in groups whenever possible and avoid walking alone late at night. Keep your belongings secure and be cautious of pickpockets. Familiarize yourself with emergency contact numbers and the locations of nearby police stations or hospitals. It's also wise to moderate your alcohol consumption and stay hydrated.
Insider Tips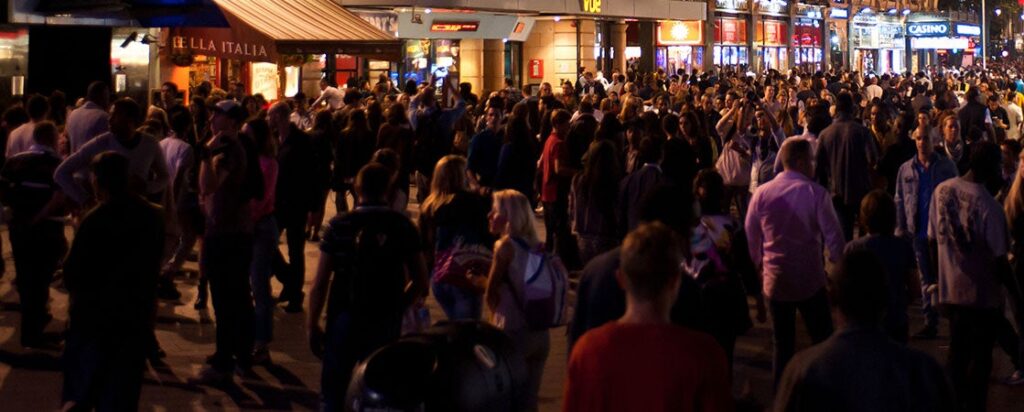 To enhance your experience, here are a few expert tips. Consider attending clubs or events that align with your music preferences for a more tailored experience. Explore alternative weekdays for a less crowded atmosphere. Engage with locals and strike up conversations to get recommendations for hidden gems. Keep an eye out for guest lists or promotions that offer discounted entries or perks. Lastly, be open-minded and embrace the diversity of London's nightlife. From niche venues to grand establishments, the city caters to a wide range of tastes, ensuring everyone finds their own slice of evening bliss.
Conclusion
London's nightlife scene is a kaleidoscope of energy, music, and cultural experiences. By researching and planning, exploring popular areas, uncovering hidden gems, immersing yourself in pub culture, discovering live music venues, indulging in cocktail bars, savoring late-night food, prioritizing safety, and heeding insider tips, you'll be well-equipped to make the most of your time in the city that never sleeps. So, grab your dancing shoes, raise your glass, and get ready to embrace the pulsating heartbeat of London's vibrant nightlife. Cheers!